By Nirva'ana Delacruz
Belief in God is often born in the home.  
But for 60-year old Ruben Bungay of Tondo, Manila it had been the cause of a lot of strife in the family.
His late parents were members of Iglesia Ni Cristo, and he was forced to attend church activities even if he didn't want to.
Growing up, Ruben felt pressured by the family's belief system. 
Religion + drug issues
This led him to have frequent fights with his parents.
Feeling rejected and disowned, Ruben decided to leave home.
His life on the streets started in 1997.
It's a sad and complex truth that a bad mix of religious and drug abuse issues made him decide to leave his family.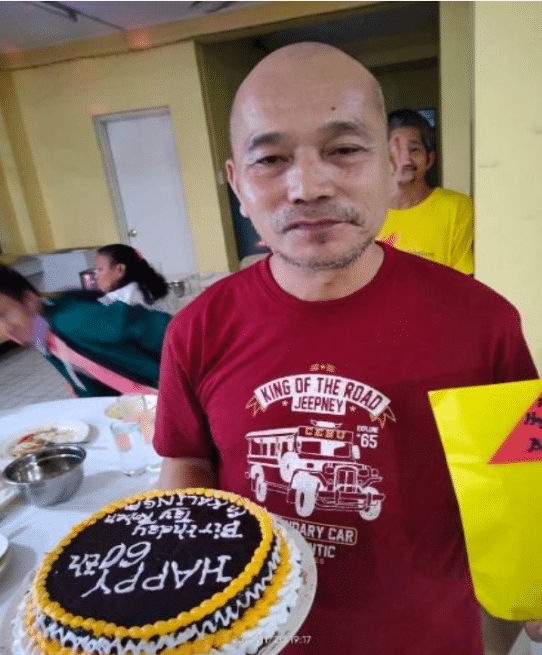 Quiet and introverted, Ruben would spend 25 years away from home. 
The young Ruben soon started hanging out with other wayward teens and got addicted to drugs and alcohol.
On and off the streets, he would struggle with homelessness throughout his adulthood.
Ruben working & learning again
Ruben's finishing a cookery course from a TESDA vocational school through Hospicio De San Jose is proof that he could work hard for something he really wanted and had a thirst for learning.
Never having been pointedly asked to officially convert to the faith during his time with the Foundation, Ruben woke up one day and decided to fully embrace the Catholic faith.
Months before the enhanced community quarantine (ECQ) was imposed nationwide, Ruben was working in a quarry in a far-flung town in Pampanga.
The ECQ left him stranded.
When community restrictions were lifted in June 2020, he returned to Metro Manila.
But with no place to stay, Ruben was a street dweller once again, living in the area of Kalaw, Manila.
A sachet of shabu
On December 5, 2020, he was rescued and welcomed at the Arnold Janssen Bahay Kalinga in Bagong Silang, Caloocan City.
First coming to BK, Ruben was stiff, reserved, kept to himself, and usually stayed at the back during Masses.
For a while, he even went back to smoking when he started receiving an allowance for helping with the Foundation's daily feeding operations.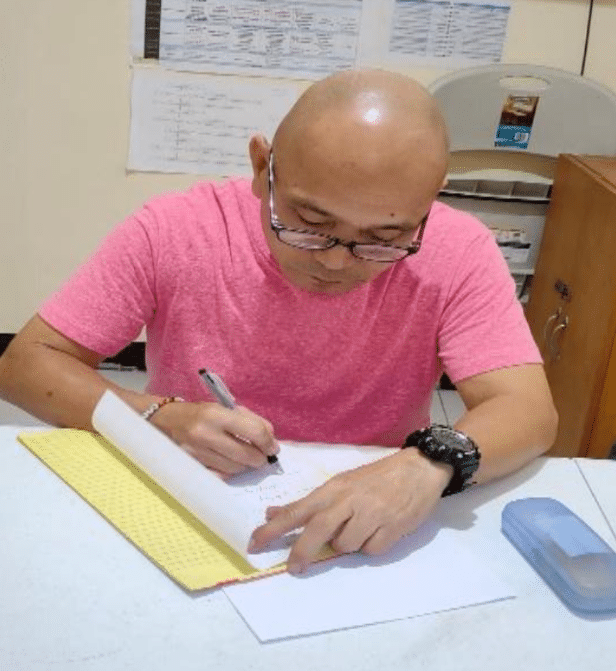 Never having fully escaped the specter of relapse, Ruben even jokingly asked a visitor once to buy him a sachet of shabu for old times' sake. 
But this brief transition period would give way to what can only be called a true conversion experience. 
A conversion experience
Never having been pointedly asked to officially convert to the faith during his time with the Foundation, Ruben woke up one day and decided to fully embrace the Catholic faith.
He started to make the sign of the cross and was interested in reading the Bible and the lives of saints.
Ruben wanted to learn the prayers and know the responses for Holy Mass.
He would be one of the first to sit in front.
Listening to him, sometimes the permanent damage of years of abusing drugs is obvious.
Ruben would talk about the east and the west, and even cosmic realities in one breath.
His personal reflections would sometimes be so abstract as to seem like the ramblings of an unhinged mind.
But from 2021 until the end of his stay, everything was starting to make sense for Ruben—and for those around him.
Everything was falling into place. 
He had been quietly observing the beauty of the Catholic faith while reflecting on his own life after his stay in BK.
Home at last
Ruben soon became a father figure and a role model for his fellow homeless people, giving them wise words of advice that came from finally choosing what's right after years of going astray.
Eventually, he decided against returning to his family, choosing instead to be transferred to a Catholic home for the aged, the Divine Mercy Home for the Abandoned Elderly.
When asked about his decision, Ruben said in Filipino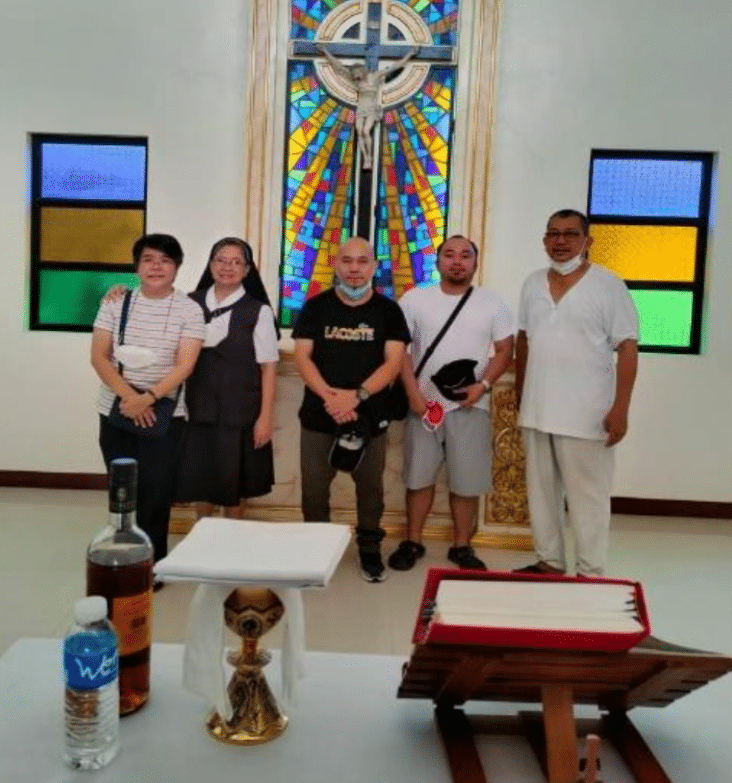 : "It was the Catholics who helped me at the time when I hit rock bottom, and I never felt their condemnation. I'm the one who was a bit aloof because that's what I'm used to in the Iglesia ni Cristo."
He said that living in a Catholic institution would help him discover more about the love of God.
On March 22, 2022, Ruben was brought to the Divine Mercy Home for the Abandoned Elderly in Calamba, Laguna. 
All smiles and at peace, at last, Ruben finds his home.