By Nirva Delacruz
When someone is given the chance to achieve something totally new, it sets the stage for other remarkable things to emerge.
No doubt, the recent graduation of 8 AJ Kalinga Alternative Learning System (ALS) learners on August 30, 2022 at the Sacred Heart Parish in Quezon City is a prime example.
Notably, two from the recent batch, Mary-Ann Domingo and Reyson Andres graduated with academic excellence awards for getting the highest marks for their portfolios in the batch.
"I'm so happy! It's not just because I can say that I've graduated, but this is a treasure that I've worked for…
Not bad for two people who hadn't stepped into a classroom for decades.
Proof also that you're never too old to learn.
'A treasure'
"I'm so happy! It's not just because I can say that I've graduated, but this is a treasure that I've worked for, something I'll bring with me as I advance in life," shared Mary-Ann, a mother who has been attending the foundation's Program Paghilom activities as someone who has lost both her husband and her son during Duterte's drug war, cases of extra-judicial killing.
She added: "Even if my son Gabriel isn't with me, I bring his words with me."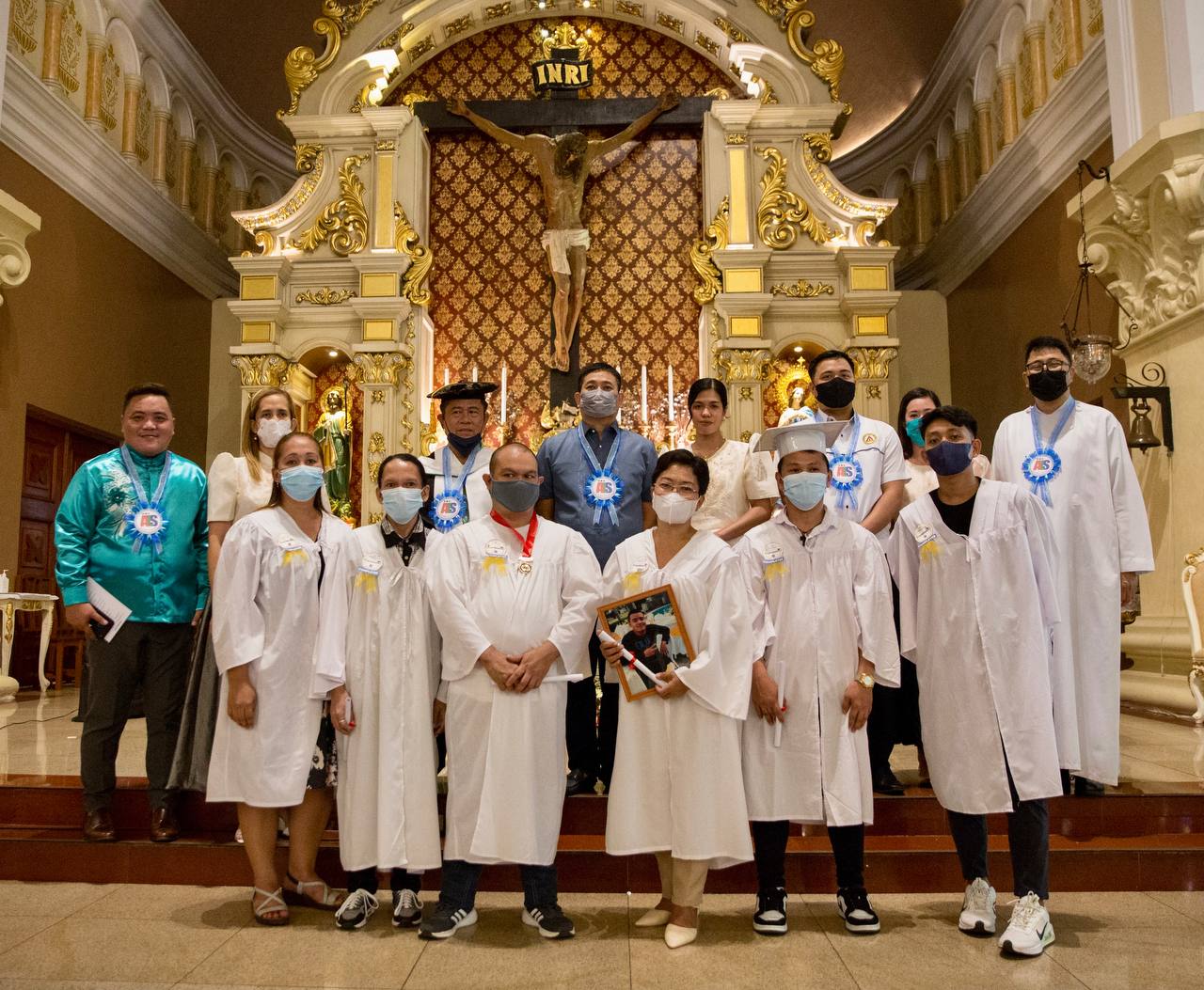 For Reyson, the ALS experience was totally unexpected.
"I enjoyed ALS because of the activities I thought I couldn't do but I did," he said in Filipino.
Admittedly, Reyson said going back to school was a challenge, but the modules forced him to focus.
It was also a juggling act for Mary-Ann, who had to balance the back-to-back demands of being a mother and a student.
"I didn't know if I should give up or continue."
The Center's ALS program operates under the Society of the Divine Word's Arnold Janssen Catholic Mission Foundation Inc. (AJCMFI), which has been providing skills training to out-of-school youth.
SVD Provincial Fr. Jerome Marquez founded the AJCMFI in 2003.
AJ Kalinga's ALS program has been operating since 2017 under AJCMFI's accreditation.
Since then, AJ Kalinga has had 20 ALS graduates who have received certificates of education from the Department of Education.
37-year old Reyson, who had been homeless for 5 years, now works as a support staff overseeing inventory and supply at AJ Bahay Kalinga where he has been receiving formation for the past 2 years.
Dedicating his recent academic achievements to his parents, he hopes to find a job soon, especially with his new credentials.
Never too old to learn
Both Reyson and Mary-Ann graduated from junior high school.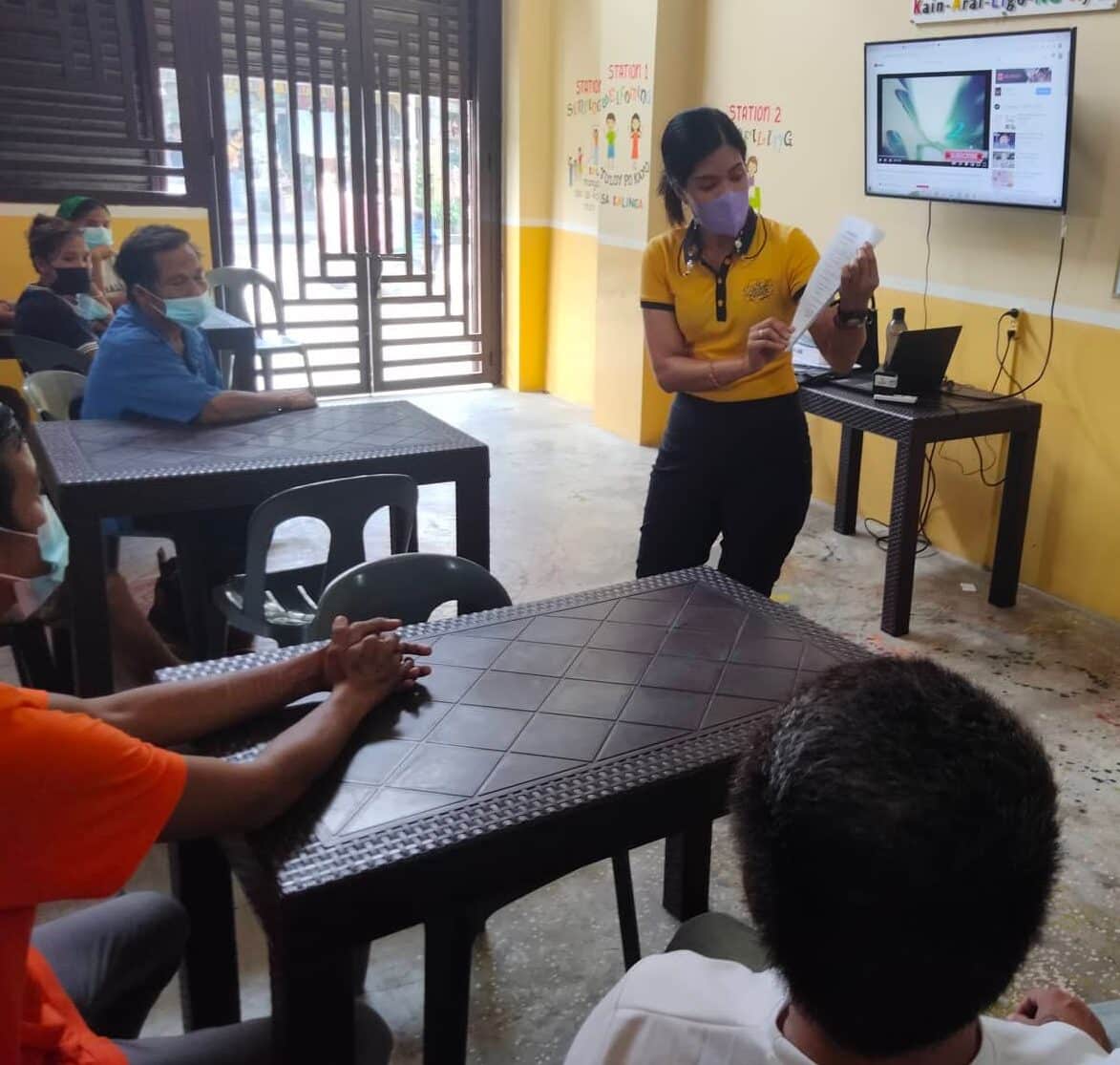 Reyson has recently started college as a DepEd scholar at Kolehiyo de San Gabriel in Caloocan, a private school.
Meanwhile, Mary-Ann is now in senior high school in St. Jude School in Manila.
For the new batch of AJ Kalinga ALS learners, Reyson has some encouraging words: "…Don't be ashamed of your age because getting an education isn't about how old you are.
Continue studying and continue reaching for your dreams in life." Truly, the remarkable has just begun! ∎