By Venice Narisma 
Thin, lethargic, and evidently suffering from a medical condition.
This is how I would describe Randy when I first invited him to join KALINGA Formation Program's batch 5. I was quick to note, however, that he remained optimistic about his recovery even while he loitered around the Lawton area in Manila, homeless and sleeping on cold concrete. At first, he seemed hesitant to join the "Come and See" program, but one of his friends reassured him, "Makakapagpahinga at gagaling ka doon sa KALINGA (You'll be able to rest and recover there in KALINGA)." This was what finally got Randy to agree.
A.k.a 'Chef Randy'
The sickly man with the gaunt face turned out to be a seasoned chef with more than twenty years of experience in the food industry. Fittingly, he would later be known as "Chef Randy" in AJ Bahay Kalinga (AJBK). As one too many tragic stories of the homeless go, he quickly went downhill from the peak of professional success not just because of the COVID-19 crisis but because of his sibling's stinging rejection after finding out he had tuberculosis. He wanted to stay in her house in Valenzuela to recover but she turned him away, afraid of getting infected.
Neither his sister nor his friends reached out to him despite knowing that he was both homeless and sick with a potentially fatal disease.
As Randy extended his stay at AJBK beyond the 5-day "Come and See" program, he started slowly revealing his real sentiments and the extent of his depression.  He shared that he was depressed not so much because of his being diagnosed with PTB but because no one had been with him during one of the darkest chapters of his life. Neither his sister nor his friends reached out to him despite knowing that he was both homeless and sick with a potentially fatal disease. Despite such painful experiences, Randy dove deep into the KALINGA formation activities and sessions, never wasting a second.
Cooking 675 meals and more…
It didn't take long before the other AJBK residents warmed up to Randy who was open yet humble about personal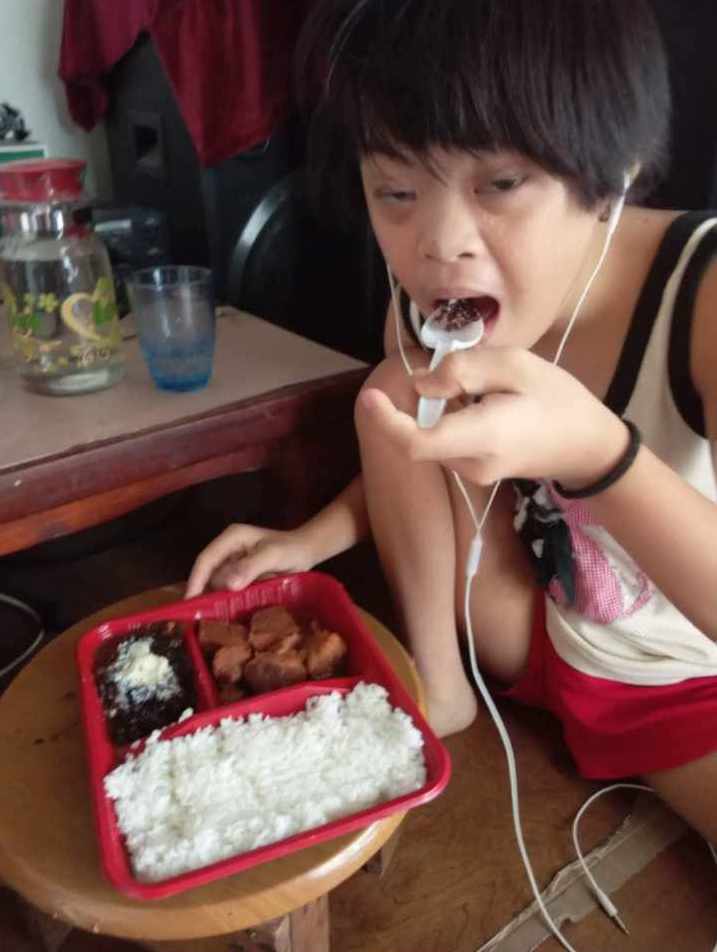 achievements. Who could imagine that the formerly homeless would be treated to gastronomic delights like squash maja blanca or marinated roast chicken pasta, with Chef Randy taking over as chief cook?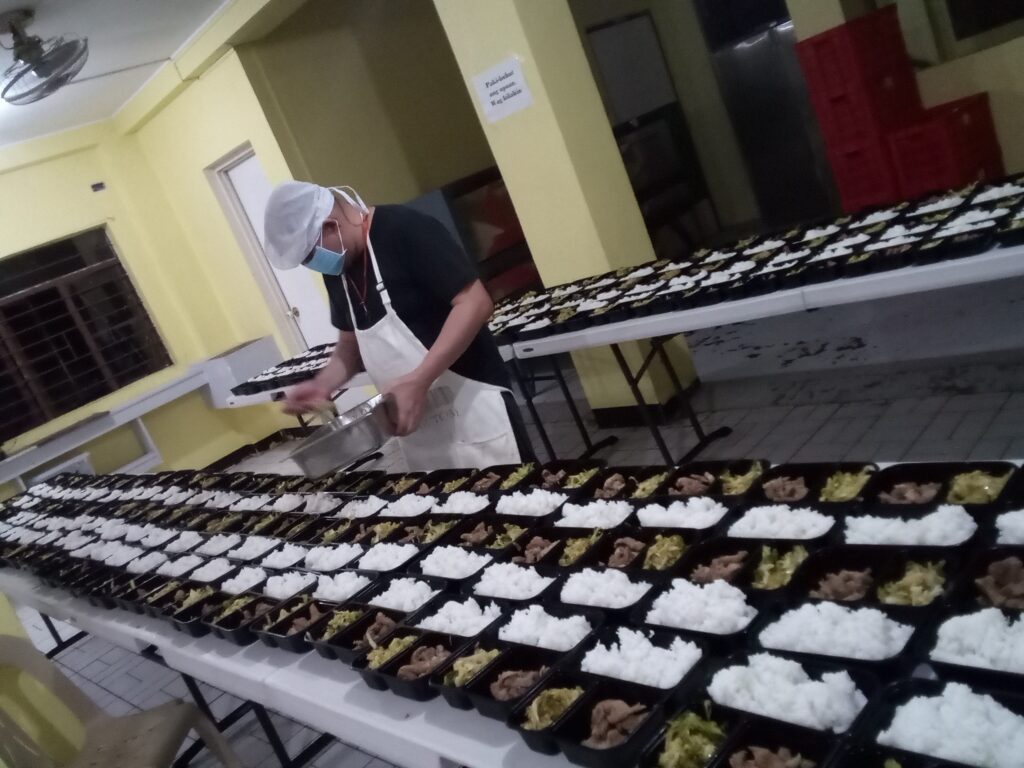 After recovering from TB, his culinary talents would be put to use even more when he became the chief cook for the Tulong Lasalyano Feeding Program from September 2022 to July 2023. Chef Randy would cook 675 meals weekly for children with disabilities in different communities in Bagong Silang, North Caloocan. The sweet desserts and the balanced flavor of the viands were enough to make every child look forward to the packed meals.
The next chapter
Carrying with him the missionary spirit he learned to embrace in AJBK, Randy Flaviano is now working at the Kapatiran-Kaunlaran Foundation Inc. as chef cook, managing their canteen. He is also in-charge of cooking for the foundation's feeding program for 250 children in Smokey Mountain, a settlement in Tondo, Manila, which was a former landfill.  His professional skills and God's grace have beautifully intertwined.
Truly, his passion has now become his mission where his God-given talents flourish even more at the service of marginalized communities. What an honor for us to be have been part of his journey!