By: Nirva Delacruz
"Pwede palang umiyak dito."
"Dito lang ako nakakapagkwento nang maluwag at walang takot!"
"Marami akong natututunan dito—lalo na tungkol sa mga karapatan ko."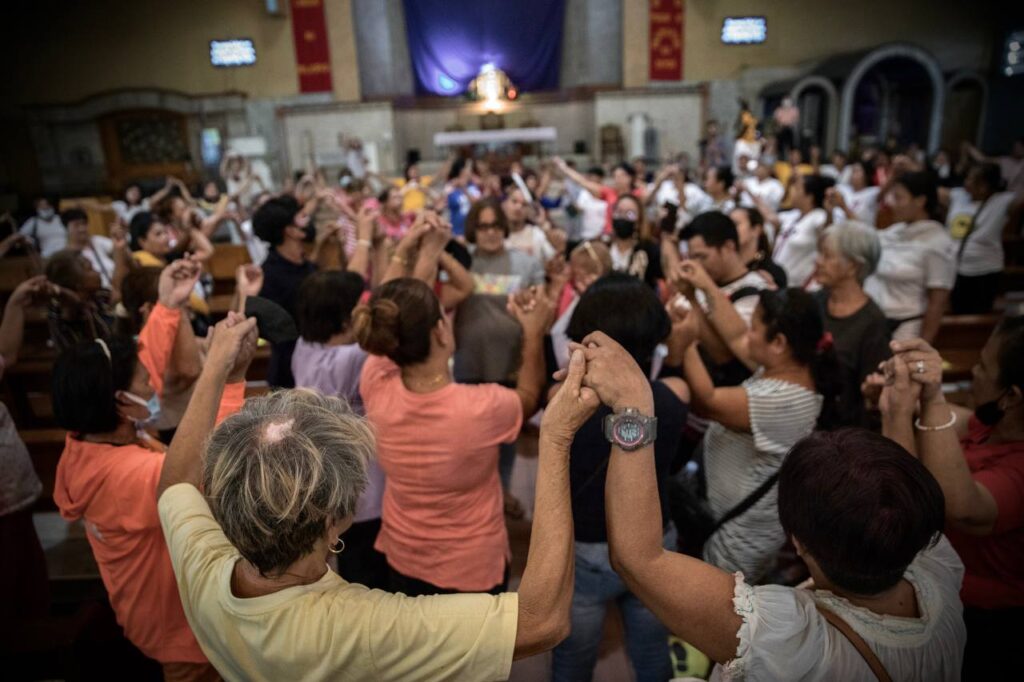 These are just some of the things we've heard EJK (extra-judicial killings) family members say after undergoing Program Paghilom's 7-session psycho-spiritual and social interventions. This culturally sensitive entry point into Program Paghilom aims to encourage self-awareness and acceptance; foster better relationships among other family members; and prepare them to build supportive and nurturing communities.
Much-needed life transition
"I think all life transitions need a PSI. Why? Because sometimes or many times, we are afraid of changes.
Facing the uncertainty always brings out past issues, past trauma, and then people get confused," explained Tin Bartolome, one of the PSI facilitators who joined the team in August 2018.
The 7 PSI sessions are as follows:
Session 1:The Context of the Killings [Ang Konteksto]
Session 2: Finding A Safe Place [Pagiging Payapa]
Session 3: Faces of Grief [Mga Anyo ng Pagdadalamhati]
Session 4: Boundaries & Self Awareness [Pagharap at Pagtanggap sa Sarili]
Session 5: Relationships and Levels of Involvement [Bilog ng Pagkakaugnay]
Session 6: Building Communities [Lamay at Pakikiramay]
'New family, new friendships'
For Bartolome, the PSIs help reconnect the EJK families to other survivors and help build strong bonds of support and understanding. "They hear each other during the 7 sessions, they cry together. In a sense, it becomes a new family for them. New friendships are formed. I think that's how the PSI helps," she shared. She mentioned several cases where the EJK mothers' psychological and emotional states radically improved after the PSIs.
"Not a single centavo have I given the Catholic Church but it was only the Catholics who helped me when my husband was killed,"
Particularly, Bartolome noted how a mother converted to Catholicism because of the warmth and personal witness she saw through the program. "Not a single centavo have I given the Catholic Church but it was only the Catholics who helped me when my husband was killed," Bartolome quotes her as saying.
Another radical turnaround was the case of an EJK widow who before the PSI sessions was always in tears and withdrawn. During the course of the sessions, Bartolome said she noticed how the young widow was slowly opening up to the new world the interventions were preparing her for. "…Whenever she was asked to share her reflection, we could sense that she understood what was going on. Look at her now, she's really so active." Today that young widow is one of the most dependable and dynamic area coordinators of Program Paghilom, handling the area of Bagong Silang in North Caloocan.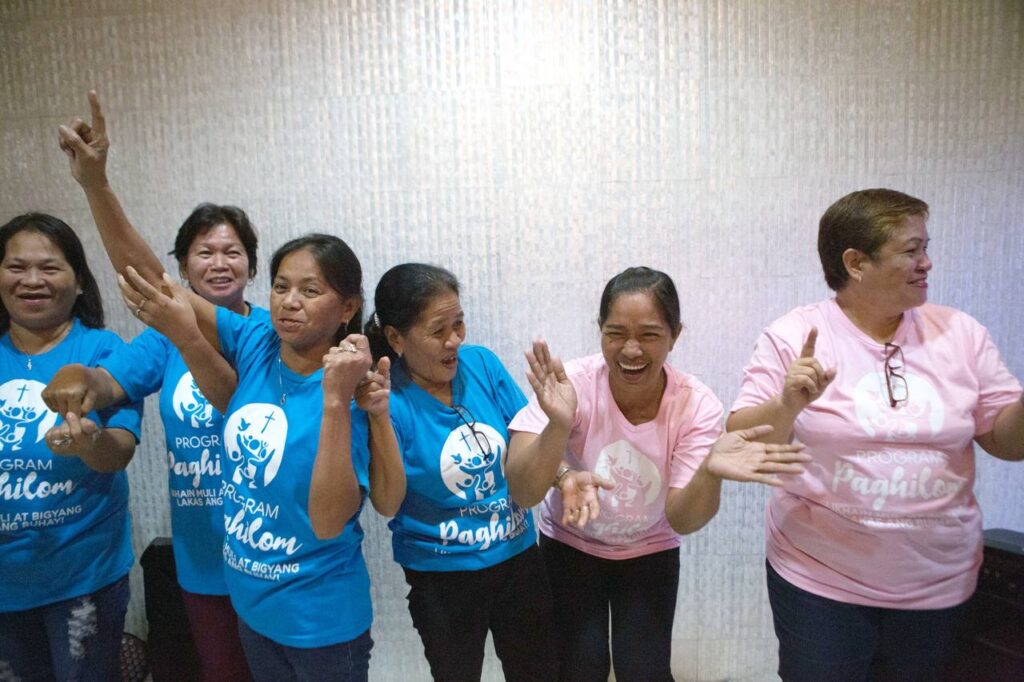 The Paghilom PSI Sessions have gone through a long process since it began in 2017. Initially conceptualized and headed by Ms. Anita Pecson, a senior counselor at the RMT Center for Family Ministries (RMT-CEFAM). Pecson drew from her long experience of accompanying the abused and the disadvantaged, especially victims of natural disasters, when she trained graduates of the RMT-CEFAM Diploma Course in Pastoral Counseling. There were other volunteers from the Don Bosco Parish in Makati whom she also trained and mentored.
Online PSI sessions
Pecson held the PSI sessions online during the pandemic until she had to take a rest. Today, her CEFAM-trained volunteers, in collaboration with AJKFI founder Fr. Flavie Villanueva, SVD and Managing Director Ms. Tessam Castillo, continue to facilitate Paghilom sessions, culminating in 3-day retreats, with CEFAM President Fr. Teodulo Gonzales, SJ as retreat master.
Based on Carl Rogers' Humanistic Approach and the framework of Fr. Ruben M. Tanseco, SJ, Program Paghilom's PSI sessions are a watershed experience that all 305 members of Program Paghilom have undergone.