By JL Orque
"The police officers didn't even allow our father to attend my brother's funeral. I begged them but they didn't budge."
These lines struck me the most during my conversation with Jaime's sister, *Yna, while we waited for the exhumation of her brother's remains on January 23, 2023.
I learned that not only was her younger brother killed by police officers, but their father, who was arrested in the same buy-bust operation, wasn't allowed to see his son for the last time.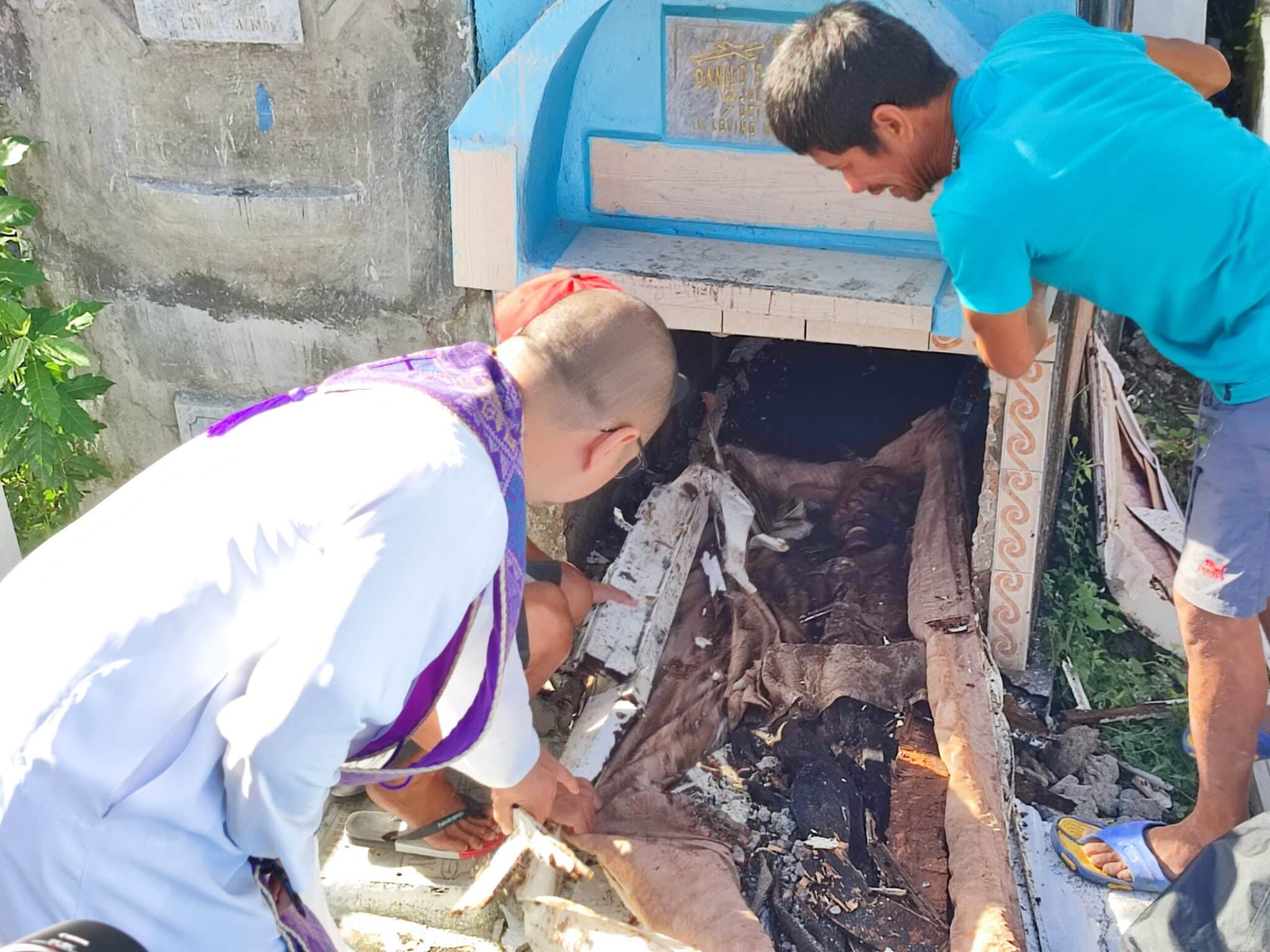 Tragedy in the home
Yna shared how she negotiated with them, suggesting that they could escort her father to the funeral even for a short while.
They coldly turned her down.
I could just imagine what it was like for Yna, who was running around arranging her brother's funeral and at the same time, trying to post bail for her father.
All I could mumble was "Grabe…(That's too much…)" while listening intently, wanting to comfort her but unsure about what to say.
Punishment that fits the crime?
It's been half a decade since the death of Yna's younger brother, who was 25-years old at the time.
A few years later, her father died as well, having spent the remainder of his life behind bars.
"Gumagamit naman talaga siya. Pero tama ba na patayin? Pwede pa namang magbago, 'di ba? (He was indeed a [drug] user. But was it right to kill him? He could've still changed, right?)," Yna asked, as if her Jaime's killers were present.
I shared her sentiments.
"Gumagamit naman talaga siya. Pero tama ba na patayin? Pwede pa namang magbago, 'di ba?
Jaime's punishment should've been commensurate to his crime—he didn't deserve to die.
The same can be said about the thousands of other victims of the Duterte administration's bloody campaign against drugs.
An administration that saw EJK victims as too vile and futile to exist ripped them of their chance to redeem themselves.
Persons not problems
They were lost causes, who were more problems then persons…
The only solution left to "solve" them was to open fire.
"Nanlaban (They resisted arrest)" is the most common description of the circumstances of EJK victims' deaths—supposedly justifying authorities' decisions to shoot them dead.
However, it's so difficult to ignore the many witnesses who have claimed otherwise.
Jaime's case was no different.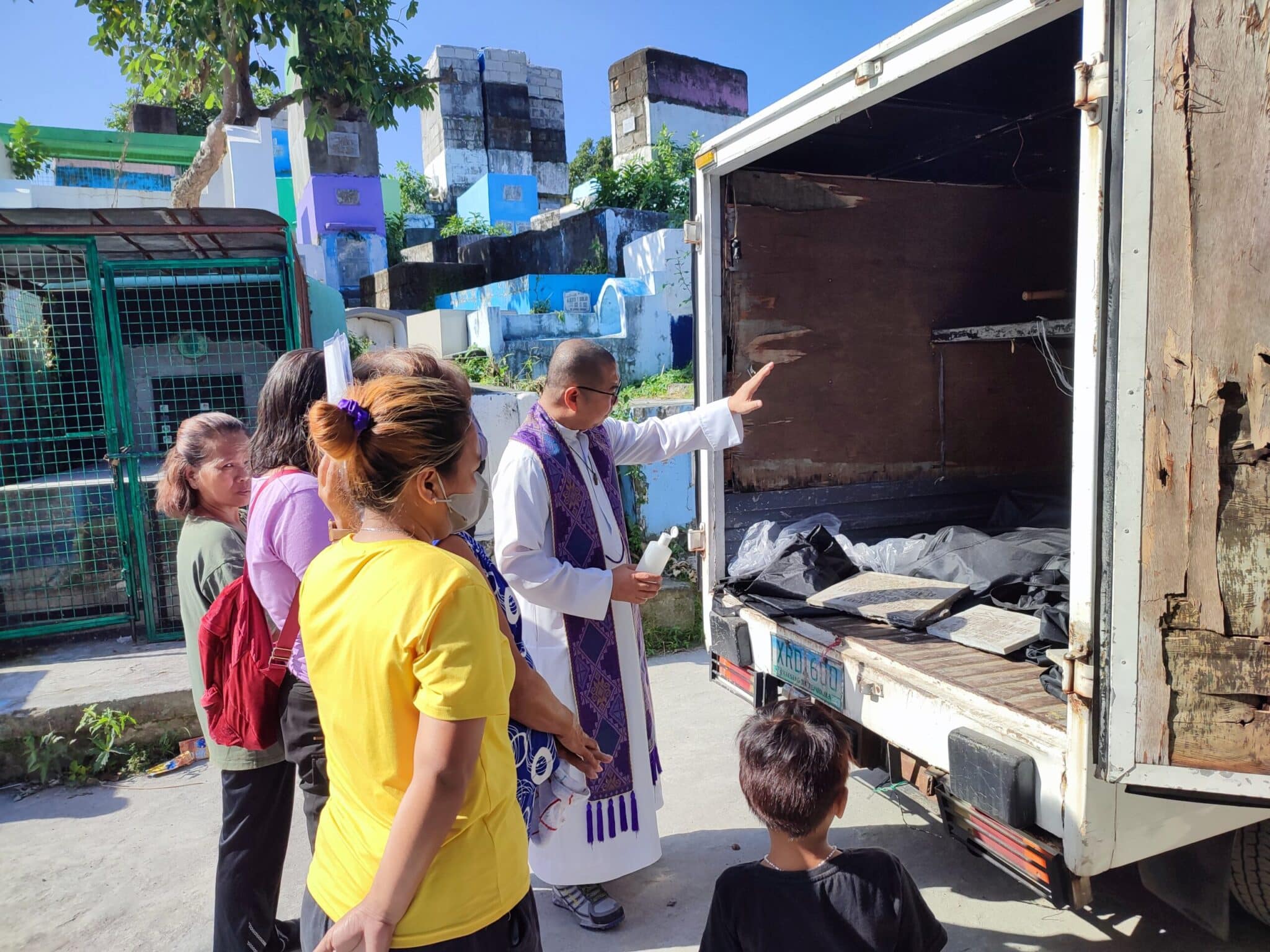 It was half past midnight on October 25, 2017, when men broke into their home in Tondo, Manila, killing Jaime and their uncle and arresting their father.
In less than a month that I've been part of Program Paghilom, I've heard several stories about drug war-related killings happening inside the victims' houses.
I heard case after case of police officers in plain clothes barging into victims' houses, often shooting them at close range.
Where else should you go if your own home isn't safe enough?
Finding hope in Project Arise
Fast forward, five years later, I stood under intense noon day heat as sepultureros (grave diggers) chipped away at Jaime's tomb, preparing to remove his remains from its rented niche since its lease had ended.
It was my first round of exhumations under Program Paghilom's Project Arise, which seeks to save EJK victims' bones from being relegated to mass graves after the 5-year leases on their rented tombs expire.
The fourth and the last to be exhumed for the day, Jaime was buried in Manila North Cemetery like many other EJK victims.
Media reports often fail to note that most, if not all, EJK victims count among the poorest of the poor.
Yna and her younger brother, a tall, lanky teen, attended the exhumation.
Standing far off, Yna couldn't bear to see Jaime's bones exposed to so many curious eyes.
Since the family tragedy, she has found her way to Program Paghilom, which aims to re-create and empower the still grieving family members of EJK victims, as well as to help them find a more permanent and dignified resting place for their loved ones' remains through Project Arise.
In life, they had been familiar with injustice.
It is our hope that at least in death, they are treated more kindly.
*Names have been changed to safeguard the privacy and security of the persons mentioned.