By Nirva Delacruz
For such fast-paced operations, many people looking from the outside would imagine that the foundation's daily ground work is ran by someone a lot younger. But AJ Kalinga's managing director Teresita or Tessam, as she is fondly called, is a year shy of 70. Not looking like she's slowing down any time soon, she continues to oversee a staff of 18, work till 9pm, and still manage to guzzle vodka like a sailor.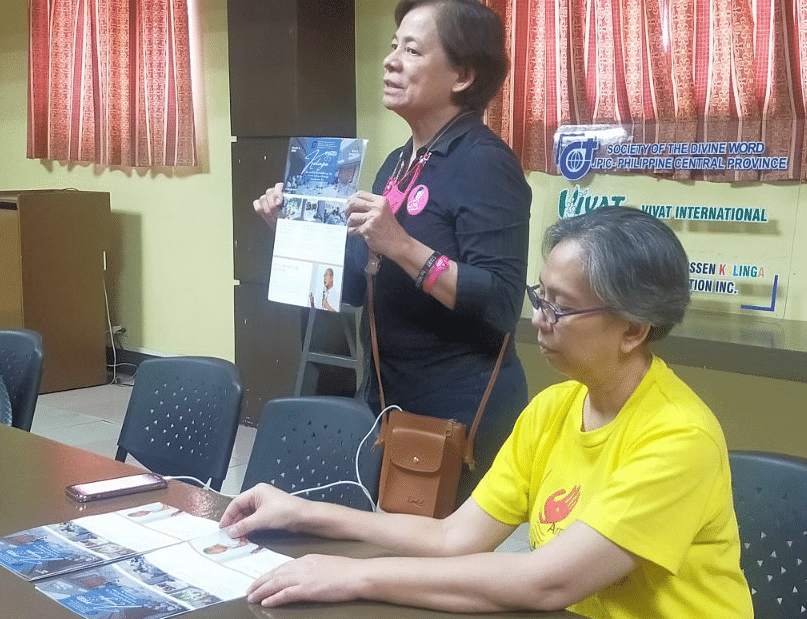 The oldest, the second most powerful, and easily the most seasoned of the foundation's staff, Tessam brings nearly three decades of government and GOCC work experience and 15 years of development work wisdom to the team, which is a highly diverse group of baby boomers, Gen-Xers, older Millennials, and a couple of Gen Zers from all over the Philippines.
"I also got nervous when I said yes that I would do this kind of mission…Can I do it [at] my age? That was my question.
Challenges, challenges, and more
The complexity of her role and of the foundation's work called for someone with the matching breadth and depth of experience. It's no wonder that unsolicited, Fr. Flavie would say he trusts Tessam even with "his life." Not casual words for someone who has learned to laugh off death threats and to treat his pending sedition charges with the lightheartedness of the Elizabethan martyrs.
When she joined the foundation as a 65-year old in 2018, Tessam admits, however, that the thought of going back to NGO work challenged her. "I also got nervous when I said yes that I would do this kind of mission…Can I do it [at] my age? That was my question. [I was used to] government work; there are templates, there are routines," shares the one-time undersecretary of both the DENR and the DILG.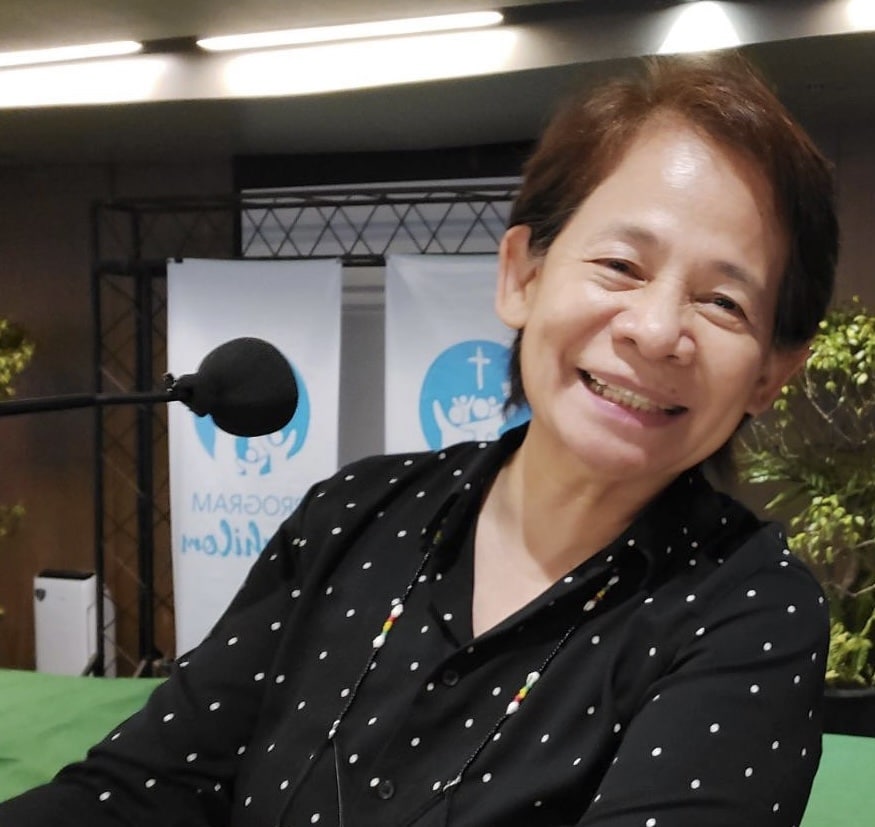 The thirst for an adventurous unknown won out in the end. Maybe it was her activist side talking, the one who had spent 3 months and 18 days in prison during Martial Law and would sleep with her rubber shoes on, ready to run anytime. "[I said], 'Ok, I'll do it.' Because I like challenges, I always challenge myself."
And challenging it would be. Tessam confesses that one of the things she hoped to learn was whether or not the best practices she had known in government would be effective in AJ Kalinga. "There were good things that happened during my time in government…We also had a lot of dialogue, consultations with basic sectors, so is it the same? That was my question," she explains.
Quick wins, small victories
Four years in, the self-confessed workaholic admits many things about serving the homeless continue to mystify her. "I joined all kinds of strikes, jeepney strikes… Why is it that this issue of homelessness is so challenging? Why doesn't a solution seem to exist? …That's what keeps me going," Tessam adds.
How she runs a tight ship at Kalinga seems to be part of that quest to answer long-standing and knotty issues. Tessam swears by discipline and a workplace culture that values even the smallest victories. She shares, "I have that fulfillment when we reach our goals, even if they're short-term goals because I know that if we get to short-term goals, we're well on the way to long-term ones."
With Tessam at the head of operations, everyone stays on his/her toes—her, not the least. ∎