By: Nirva Delacruz
CALOOCAN CITY — On July 6, Thursday, the remains of 3 extra-judicial killings (EJK) victims will be formally turned over to their families at the Diocesan Shrine and Parish of Our Lady of Grace, Caloocan City at 2:00PM. This will be the 13th turnover of EJK victims' cremated remains under Program Paghilom's Project Arise.
"The three victims whose urns we are turning over are victims of inhumane and unjust treatment from people and officers who swore to protect them. Instead, they became their captors and even their executioners," said Fr. Flavie Villanueva, SVD, founder and president of Arnold Janssen Kalinga Foundation Inc. (AJKFI), which launched Program Paghilom in 2017, in an interview.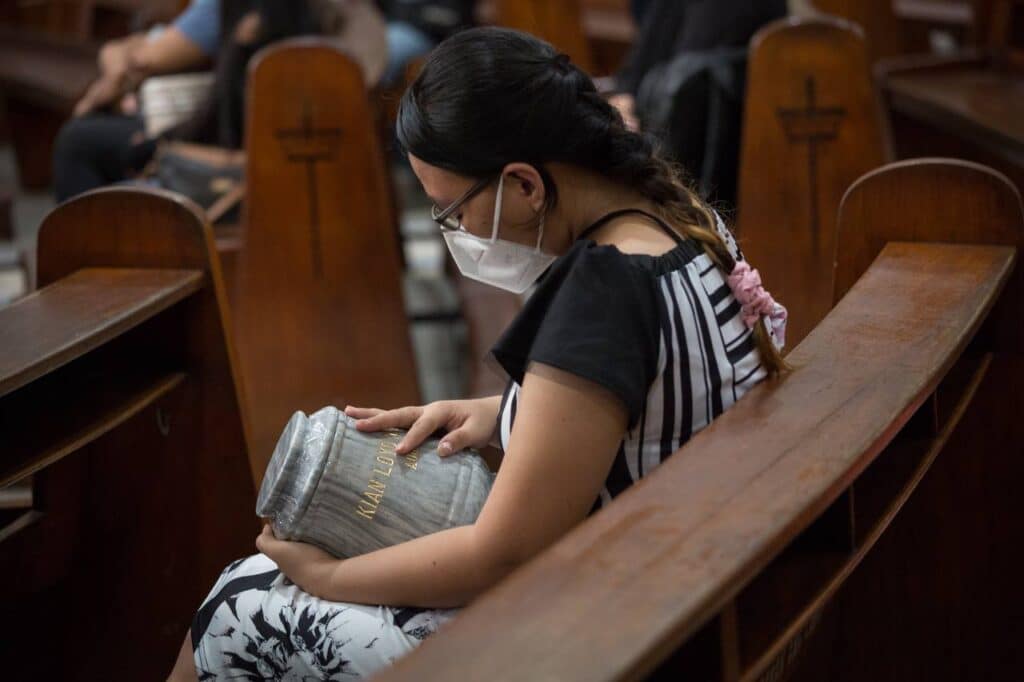 According to the priest, he hopes the turnover of the EJK victims' mortal remains will "speak not only of the injustice, but a glaring message: we will never be silenced!"
Vocations Promotions Oblates Mary Immaculate (OMI) Director Fr. Dennis Basada, OMI will preside over a simple Catholic liturgy to bless the remains and the families. A sister of one of the victims and NGO worker Kiko Aquino-Dee will also be present to give their messages. They will also be available for interviews with the media after.
"Speak not only of the injustice, but a glaring message: we will never be silenced!"
Fr. Villanueva hopes the public attention on the issue remains and calls on the media to "live their sacred roles as vanguards of truth and light in times of darkness and tyranny."
Because of Project Arise, scores of EJK family members have been able to save their loved ones' remains from being lost forever in mass graves after the leases on their public cemetery apartment tombs expired. The remains are then exhumed, examined in collaboration with forensic pathologist Dr. Raquel Fortun, cremated, and turned over to the families.